Highlights
Bullish are define as a gradually increase of Jakarta Composite Index (JCI) in a long time, while bearish is a decrease of JCI and an increase of volatility.
Investors need to identify the JCI current condition (bullish or bearish) and the future projection whether it up or down trends. This information was also will be usefull for the regulator.
Katadata will do the research to identify JCI bearish or bullish period. Then will build the model to get the correlation between macroeconomy and global indicators to the market condition, also use the model to make a projection one periode ahead.
The result from identification and projection are a probability of bearish or bullish in the market. If index score was ≥ 50% means the market is in bullish periode, whilst index score < 50% means the market is in bearish periode.
Identification and projection result for market in 1 periode ahead is named Katadata Market Sentiment Index, which will be updated and published every month.
Methodology
Literature Study: gather the related research which have had done and made those research to be the reference.
Gathers secondary data which are JCI price and others domestic and global macroeconomy indicators.
Seasonal adjustment (SA) method for data which has significantly seasonal moving impact.
Identify IHSG condition: define bullish and bearish condition.
Modeling kondisi IHSG.
IHSG Prediction: predict IHSG condiction for bullish or bearish period
Seasonal Adjustment
Many macroeconomy indicators in Indonesia that significantly affected by the seasons, such as cement consumption, car sales, base money, etc.
Data application without Seasonal Adjusted for modelling is potentially cause a significant noise. Seasonal factors are need to be clean first.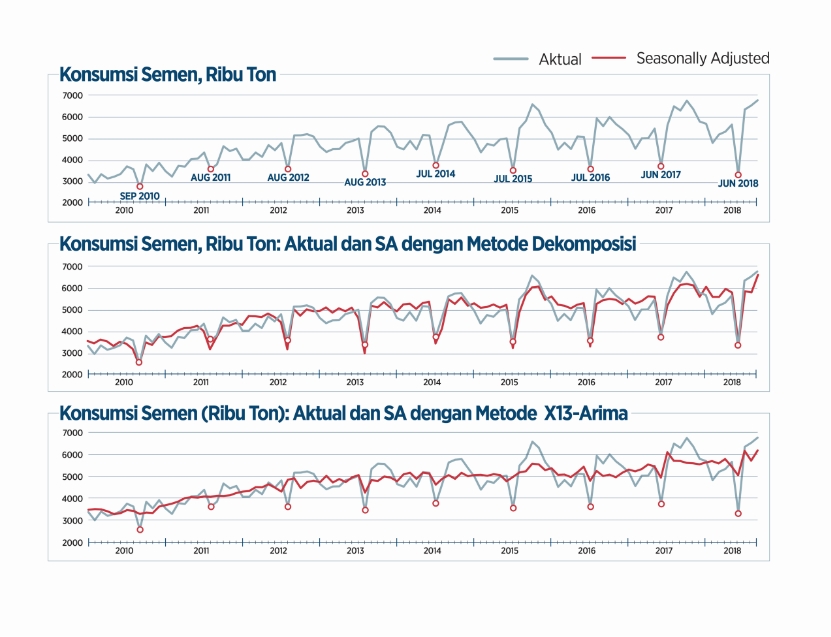 Bulllish and Bearish Identification Period
Bullish and bearish identification periode with Bry-Boschan Algoritm.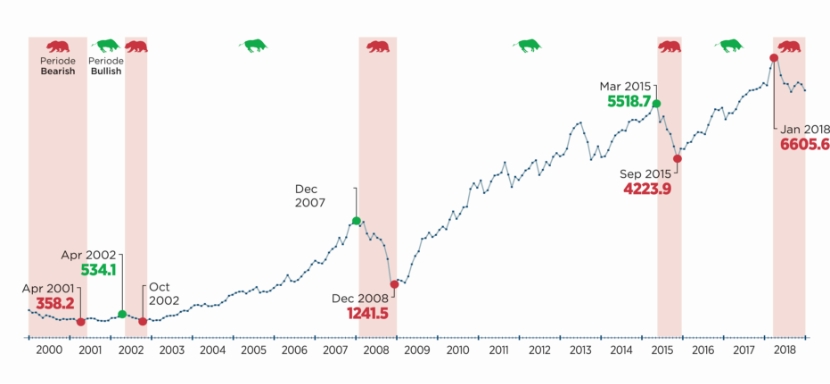 Prediction Using Logistic Model
Prediction using logistic model (August 2003 – August 2018 Periode).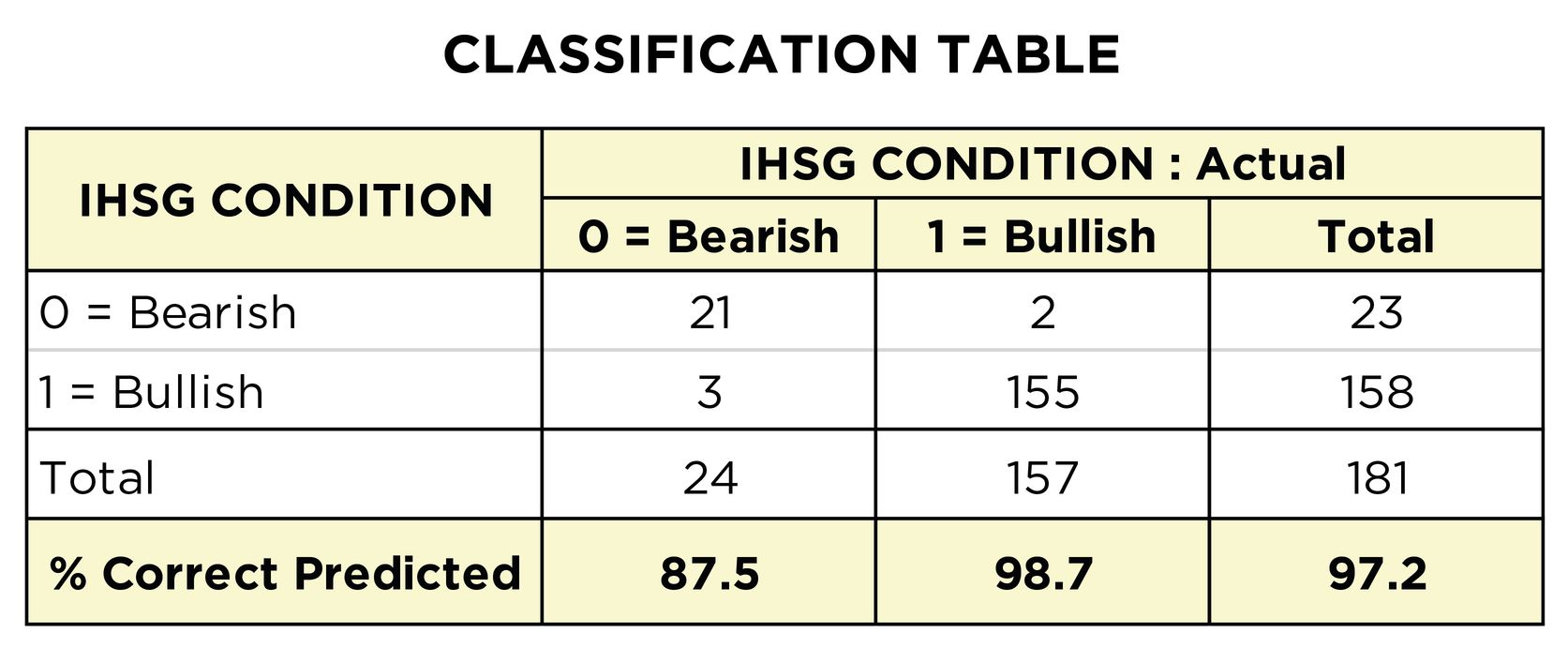 The logistic model is able to predict 87.5% bearish condition and 98.7% bullish conditions, and 97.2% for the all conditions along the bearish and bullish periode, which means 2.8% error for the prediction from model.
Market Prediction Condition
Ability to predict market conditions: Actual vs Fitted (1 = Bullis, 0 = Bearish) until November 2018.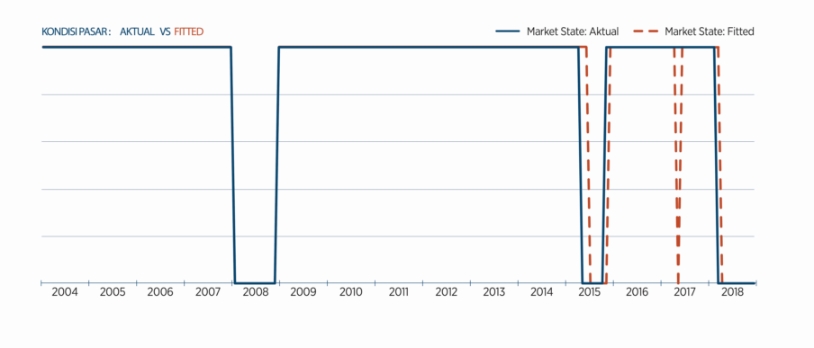 Katadata Market Sentiment Index
Katadata Market Sentiment Indeks up to November 2018.