Katadata Insight Center (KIC) is a business unit of Katadata, specialized in research and data analytics, including market research. We provide in-depth insights to assist you in making better decisions for greater impact.
Whether you are an individual, a small-medium business, a social enterprise, global corporation, or government agency, our research is exclusively designed to fit your specific needs.
The Team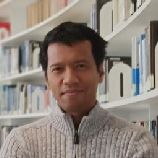 Adek Media Roza
Director of Katadata Insight Center
Adek Roza has more than 20 years of experience as a journalist, market researcher, and academic. Adek spent almost 12 years with Tempo as a journalist before joining Katadata in 2014. Adek earned master's and PhD degrees from the University of Technology Sydney in 2021 and 2022. In the academic field, Adek has been a part-time lecturer and guest lecturer at several campuses since 2013, including Pelita Harapan University, Gadjah Mada University, Brawijaya University, Sydney University, and University of Technology Sydney.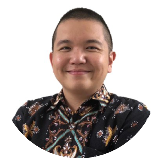 Gundy Cahyadi
Research Director
Gundy Cahyadi is Research Director at Katadata Insight Center. He is concurrently Independent Commissioner and member of the board at UoB Asset Management Indonesia. Gundy is also an independent economist, having 15 years of experience in macroeconomic and financial market analyst of the southeast Asian region. Gundy graduated with an MA in international policy studies at Standford University in 2006 following the completion of his BA in Economics and Political Science at the University of Michigan, Ann Abror in 2004.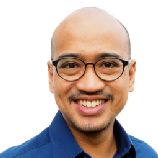 Mulya Amri
Expert Panel
Mulya Amri is a public policy specialist and member of the expert panel at Katadata Insight Center, based in Jakarta. He advises multiple teams of researchers and data analysts from project inception to delivery on topics related to economics, business, and public policy, including digitalization. Mulya has co-written 20 books and book chapters, mostly on subnational competitiveness, urban development, and governance. He also has 20 years of experience working with government officials, businesses, and civil society groups in Indonesia, Singapore, Brunei, the Philippines, China, and the U.S. Mulya has a Ph. D in public policy from the National University of Singapore, a Master's in urban planning from the University of California, Los Angeles, and a bachelor's degree from Institut Teknologi Bandung, Indonesia.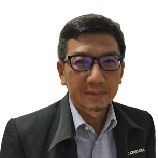 Padjar Iswara
Content Expert
Padjar Iswara has long experience as a journalist. During 16 years of journalistic career, he has experience in various types of mass media. He was once an apprentice to the managing editor of the economics and business section of Tempo magazine. He continued his journalistic career at Bloomberg Businessweek Indonesia, a weekly magazine affiliated with Bloomberg Newswire AS, with his last position as Deputy Chief Editor. Padjar has also served as Deputy Chief Editor at the mutual fund investment portal Bareksa.com. At KATADATA, Padjar Iswara once served as Head of Research and Strategic Content Division. He earned a bachelor's degree from the Bogor Agricultural Institute (IPB).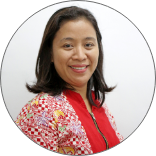 Vivi Zabkie
Deputy Head of Katadata Insight Center
With 17 years of experience in journalism and more than 10 years of research. Received three journalistic awards related to her coverage on Human Right, one of them was the Award for journalists covering issues faced by marginal groups, by the UNDP & Ministry of National Development 2009. Before reaching the Katadata Insight Center, Vivi became Deputy Director of the Political Survey Agency giving her experience in leading national surveys and quick counts.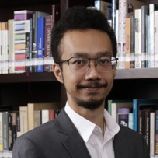 Mirza Akmarizal Ghazaly
Deputy Head of Kurious
Mirza has more than 5 years of experience in public policy research and consultancy. Before joining Katadata in 2022, Mirza has assumed an analyst role in several institutions in Indonesia and Singapore, including Centre for Strategic and International Studies; Asia Competitiveness Institute – LKYSPP, NUS; and Independent Research & Advisory Indonesia. Mirza obtained his Bachelor's Degree in International Relations from Universitas Indonesia in 2014, and Master in Public Policy Degree from Lee Kuan Yew School of Public Policy, National University of Singapore in 2019.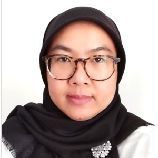 Windarti
Survey Manager
Winda is a researcher with more than 15 years of experience in market, media and social research. With a Masters in Psychology from the University of Indonesia, she has a deep understanding of human behavior, both as individuals, consumers and members of society. Prior to joining Katadata, Winda held research positions at several market research agencies in Indonesia and had experience helping clients from various backgrounds, ranging from government agencies, BUMN, non-profit organizations, to private companies.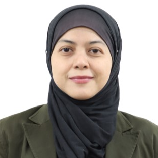 Farinia Fianto
Analyst Manager
She was graduated from Universitas Indonesia and Leiden University with 20 years of working experience for corporate, non-government organization, government, as well as academic institutions. She was involved in numerous projects related to various issues such as democracy, human rights, gender, and pluralism. She is also involved in literacy in particular financial and digital literacy by joining Satuan Tugas Gerakan Literasi Sekolah (Satgas GLS) initiated by Kementrian Pendidikan Kebudayaan Riset dan Teknologi. She has been active in Satgas GLS since 2018 until now.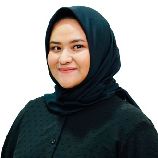 Jamalianuri
Manager Research
Jamalianuri has more than eight years of experience as a researcher and analyst in various multidisciplinary studies. Jamalia has been involved in numerous research projects with universities, government, parliament, and the private sector on public policy, social and economic analysis, and urban governance. Jamalia has a background in Bachelor of Political Science from Universitas Indonesia and an MSc in Urban Management and Development from Erasmus University Rotterdam. Jamalia currently works as the manager of databoks.id, a data portal developed by Katadata.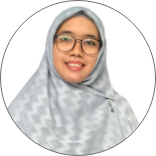 Aini Devi Agustian
Quantitative Research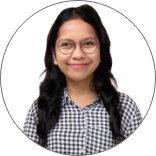 Risanti Delphia
Research Analyst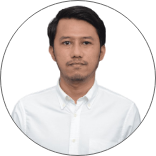 Hanif Gusman
Research Analyst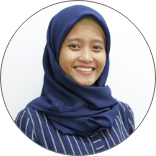 Lulu Mahdiyah Sandjadirja
Data Analyst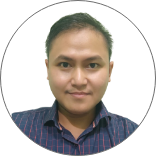 Ade Supriatna
Data Analyst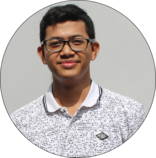 Alfian Achmad
Data Analyst